SmartTRANSPORT forum the one of the leading platform for discussion of topical issues on transport infrastructure development took place in Saint Petersburg from June 19 till 21.
The FRESHEXPO experts have created a design-project and constructed a one-of-a-kind 78 sq. m. exhibition stand for TVEMA.
The exhibition stand attracts not by spectacular appeal only, but smart space arrangement.
A few demonstration zones provide the client with opportunity to present the full range of its products. The meeting open space with snow-white arm-chairs and transparent tables creates the impression of lightness and featheriness that makes communication advantageous, the couches coffee table gives a feeling of comport, and a model of a rail road section allows to know the equipment made by TVEMA in details and closely.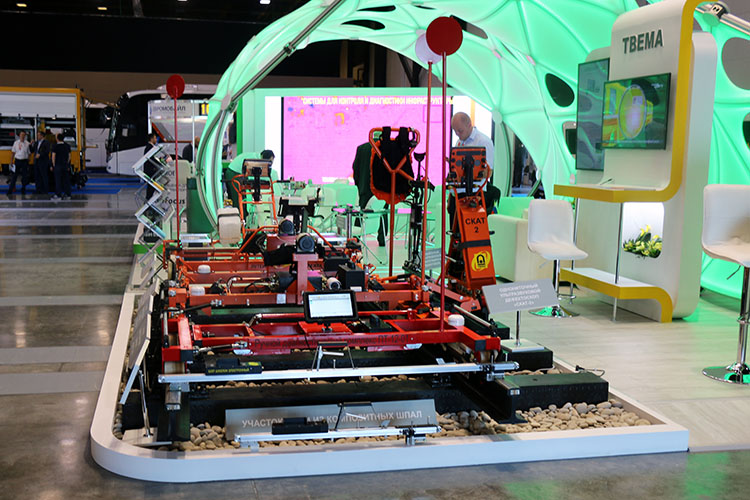 A hanging hook with company logo is in harmony with entire structure due to its appearance and draws visitors' attention to the exhibition area even from the farthest point of the forum. The exhibition stand is made using dozens of interesting details such as shaped vivid tables for multi-media, colorful graphics crystal light panels with process flow pictures and flower decoration that completes remarkable accents presenting.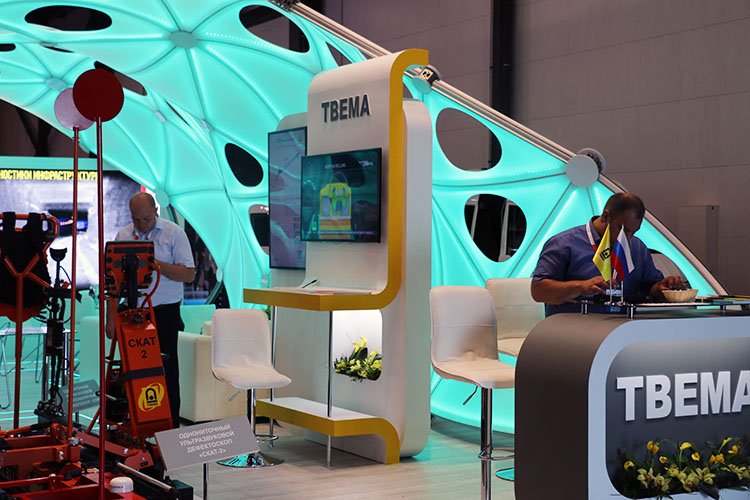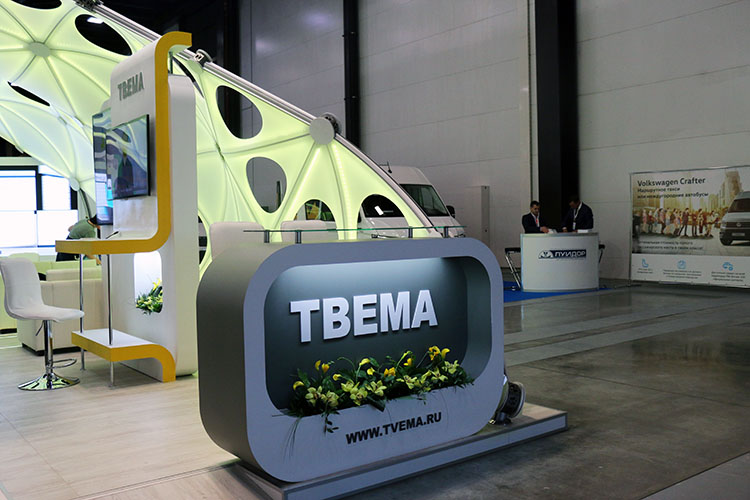 INFINITY structure developed and patented by Studio Dega was used in exhibition stand decoration.