FRESHEXPO is one of the leaders in the exhibition business by upmarket design-project development and exhibition stand construction, event and business trip organization.

We do our business all around the globe, including CIS, Europe, Asia, etc. We have significant experience in high-status international events, including world petroleum and gas congress World Petroleum Congress (WPC) Moscow (Russia), Doha (Qatar), oil and gas exhibitions «KIOGE» Almaty (Kazakhstan), «Iran Oil Show» Tehran (Iran), «Oil and Gas of Turkmenistan-OGT» Ashgabat (Turkmenistan), «Oil and Gas of Uzbekistan-OGU» Tashkent (Uzbekistan), «Oil & Gas Expo Vietnam» Hanoi (Vietnam), «OGS» Dubai (UAE), «Oil & Gas Caspian» Baku (Azerbaijan), at International energy exhibitions and conferences: «Power-Gen India & Central Asia», new Delhi (India), «POWER ALMATY» (former «POWER KAZAKHSTAN»), Almaty (Kazakhstan), metallurgical exhibition «Tube & Wire Dusseldorf» (Germany), at one of the world's leading exhibition of high technologies, industrial automation «Hannover Messe» Hannover (Germany) , the International Chinese exhibition of security systems «Security China» Beijing (China), the largest International exhibition of plastics and rubber industry «Chinaplas» Shanghai (China), the international exhibition of defense industry «ADEX» Baku (Azerbaijan), the International exhibition of weapons and military equipment «KADEX» Astana (Kazakhstan) and many other exhibitions and conferences.

EXCLUSIVE EXHIBITION STAND: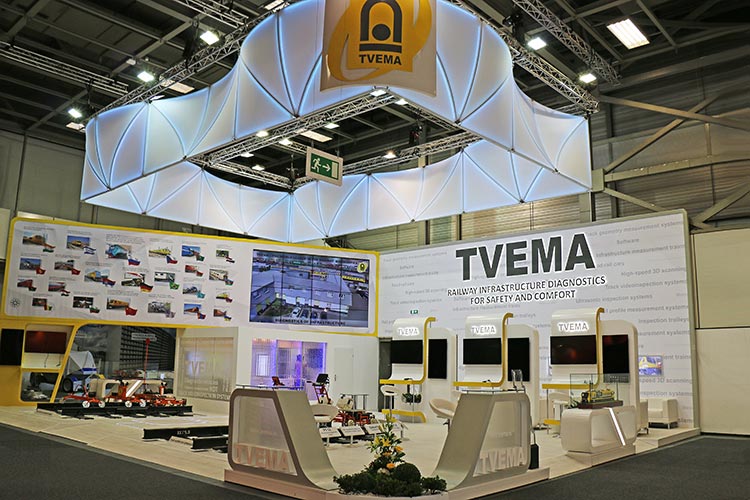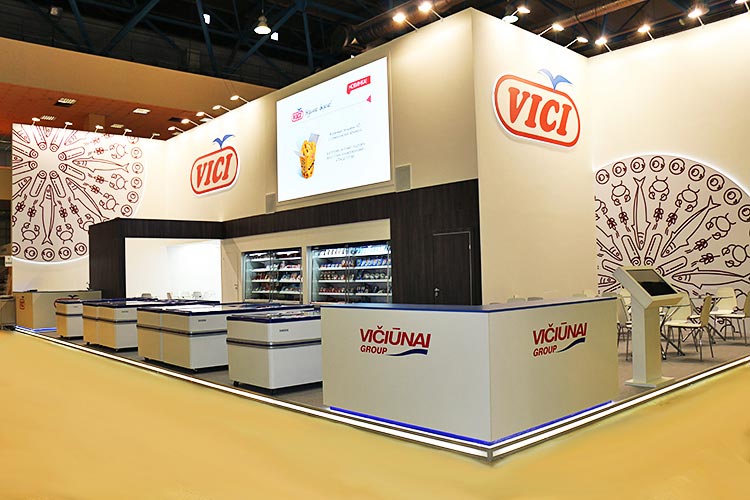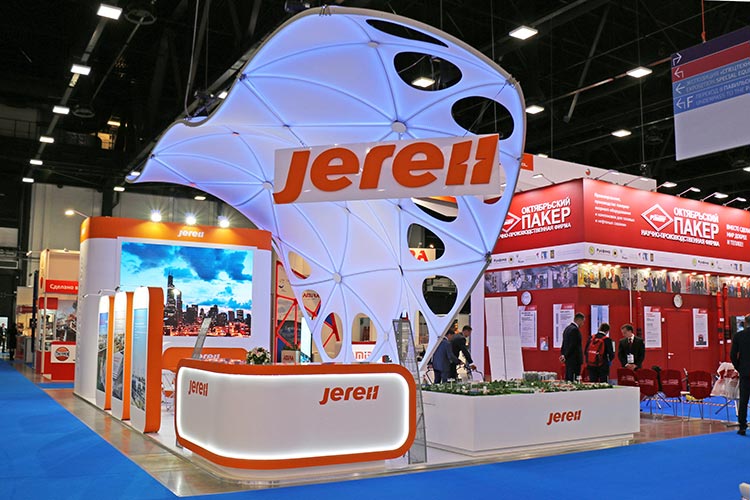 OUR SERVICES:
Design, manufacture, build, and management of exhibition stands;

Business trips to anywhere in the world for visiting or taking part in exhibitions;

Corporate branding – a brand book, logo, and booklets;

Office decoration, including Crystalight technology, floral design, bubble wall fountains, metal plates for entrance room;

Business development: trip arrangement for communication and networking during visits to factories, plants, and production facilities in order to look for new contractors, manufacturers, and markets to sell your products;

Corporate events;

Conferences and seminars.




OPTIONAL SERVICES:





In addition to basic services we are willing to offer you a number of optional services to the construction of upmarket exhibition stands, organization of conferences, seminars, business trips and corporate events:



multimedia equipment of the stand;

floral design;

cleaning (cleaning at exhibition stands, events);

rental of furniture and equipment;

catering (catering at exhibition stands, events, including services of bartenders, waiters and other service personnel);

interpreter services (simultaneous interpretation during business meetings, conferences and other events);

promo staff services (hostesses, promoters, models, event host);

logistics services for cargo transportation to the exhibition stand anywhere in the world;

organization of excursions and entertainment programs; we provide transport service (transfers);

services for booking and provision of air and railway tickets;

accommodation services in hotels around the world;

visa processing.




OUR BENEFITS:




Exhibition stand anywhere in the world




Construction of an exhibition stand in every country has its peculiarities, but the necessary skills such as proficiency in languages, personnel experience and expertise, and taking into account specific nature and various nuances of the topic selected by a customer allows for carrying out the work regardless an event location.

Exact reflection of customer's vision in design




Thanks to solid experience, sharp feel, and creative thinking, our designers deeply understand and visualize the perceptions of our clients and present them with the very concept that they imagine. In addition to the above, our specialists pay due attention to every detail when designing an exhibition stand – location of exhibition area within a pavilion, relevant objectives, peculiarities of neighboring structures and exhibits, scheduled events that include conferences, expert workshops or entertaining shows.

Advanced exclusive materials are used




We constantly search for any innovations and are ready to offer the latest high-end materials that just become available. We surely have something to offer – solutions that apply advanced materials and make your conceptual design even more attractive and unique. We create one-off designs that really stand out from the others presented at a trade show.





A deep knowledge of creative and innovative technologies, constant progress, and self-improvement help us create and deliver top-level projects.





We work solely with seasoned professionals – only builders with 10-15 years of experience are allowed to install the stands that we design.


Quality on sharp schedule




Our specialists provide a continuous client support and assistance in solving any logistical issues throughout a trade show as well as for orders to organize business trips, corporate events, incentive tours, visits to production facilities, conferences, and seminars. In our company, we appoint a personal manager who delivers your project from start to finish.


Let us solve all your organizational issues




We consider quality and time-bound performance as our foremost priorities but creative approach to details with understanding of objectives pertaining to corporate style as an essential value of our company.

Choose us and we will give you the best expression possible and make your exhibition stand the eye catcher of a trade show using state-of-the-art technologies and materials, thus ensuring high quality services and timely project delivery.




CONTACTS:




PHONE: +7 (495) 660-60-68;

E-MAIL: baranova@freshexpo.ru;

FEEDBACK FORM: ORDER BOOTH CONSTRUCTION или ORDER A BUSINESS TRIP.

We are always ready to answer any questions you may have and help you find the best solution for your company!