On February 10 the largest international show of food and beverages in Russia and Eastern Europe opened its doors in Expocentre Fairgrounds, Moscow. Prodexpo is held annually and it is an event for the manufactures to time to launch new products, trademarks and brands.
Our experts has developed and successfully brought into reality the design-projects of 244 sq. m. and 60 sq. m. exhibition stands for VICI and Rueda, accordingly.
Our team used to build up double deck exhibition stands for VICI for eight years. Every time it is a unique project having all opportunities for effective work at an exhibition, such as decorated meeting rooms, dozens of areas to present new stuff and, surely, special area to hold master classes using exhibiting products becoming a WOW moment of VICI projects attracting huge public mind.
The exhibition stand for Prodexpo 2020 includes a lot of bright and attractive details of different materials, necessary multi-media equipment and hardware for demonstrating a wide range of products. The creative feature is the application of illuminated round elements showing company products in graphic forms. The second deck is fully for meeting rooms for convenient talks and VIPs meeting. Considered all the exhibition stand looks purely, freshly and really "yummy"!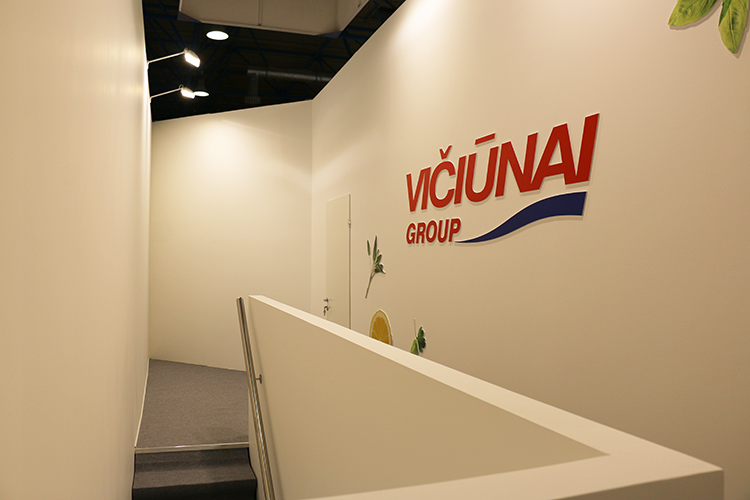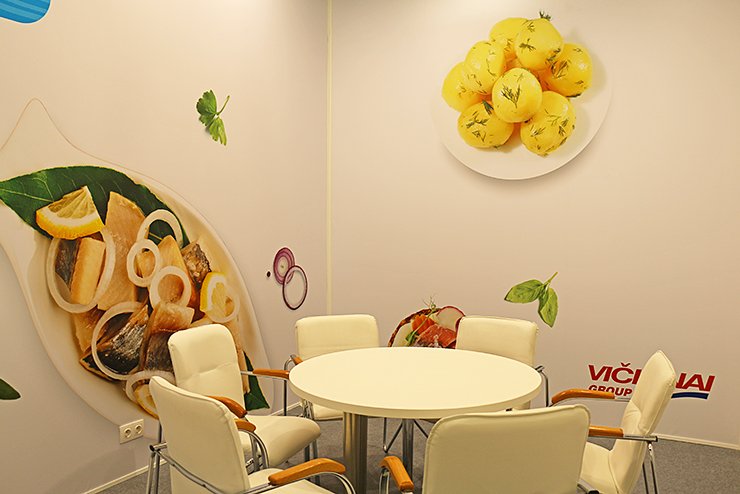 Juicy, bright and stylish exhibition stand for Rueda places the event visitors in the atmosphere of the same name of Spanish vine region. The design-project is made using combination of materials and distinct working area breakdown. There are handy illuminated stands with storage space to taste vine at the entrance of the exhibition stand, a comfortable open space meeting area decorated with high floristic arrangements is in front of it.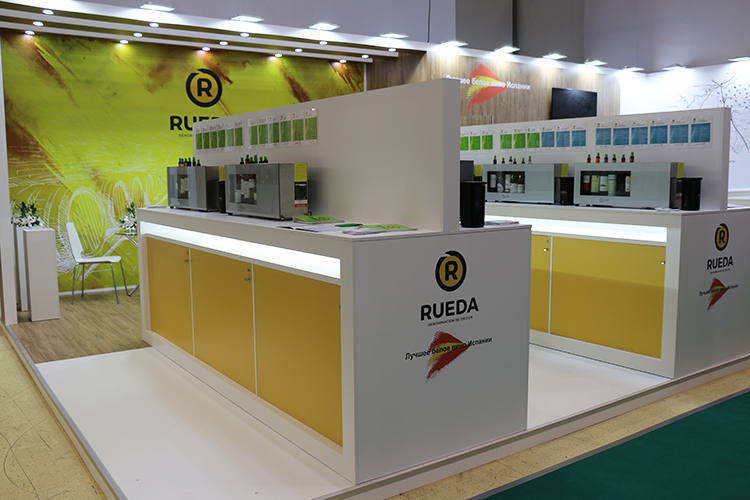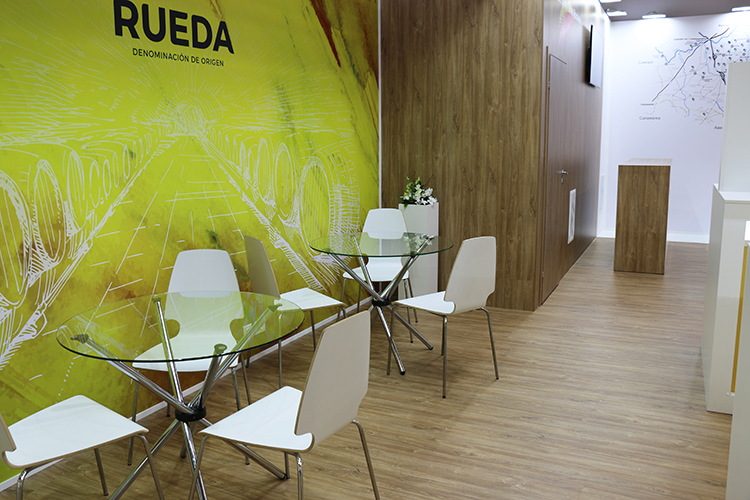 A roomy area for master-classes allows to host a lot of people and to present them the products in details. A lifting bar with a corporate logo is always within visitors' sight and allows to find the exhibition area among the other Prodexpo 2020 participants quickly.