Power Grids International Forum was held in VDNH on December 3-6. This large-scale power industry-specific event is a leading platform for discussing topical questions and communications of the sector representatives to find solutions on development of digital infrastructure of Russian electric grid complex. Start-ups, hi-tech equipment manufacturers, innovation organizations, national and international companies were involved in the event.
The FRESHEXPO team has developed the design-projects and constructed 18 sq. m and 20 sq. m exhibition stands for Moskabelmet and MOXA, respectively.
The front-end wall of Moskabelmet stand was arranged with 3D logo and design-ergonomic reception desk. The exhibition area consists of two meeting zones - an open one and semi-enclosed meeting room nicely separated by a lightsome muslin. Graphic pictures specifying company's business and TV plasma displaying promo video about the exhibitor make the stand informative.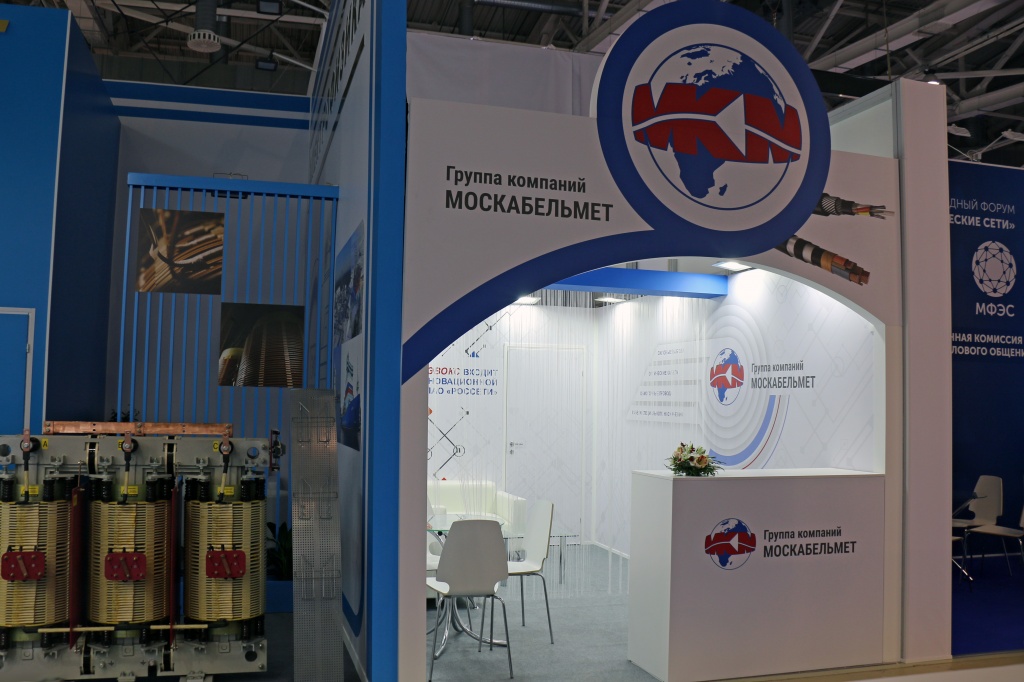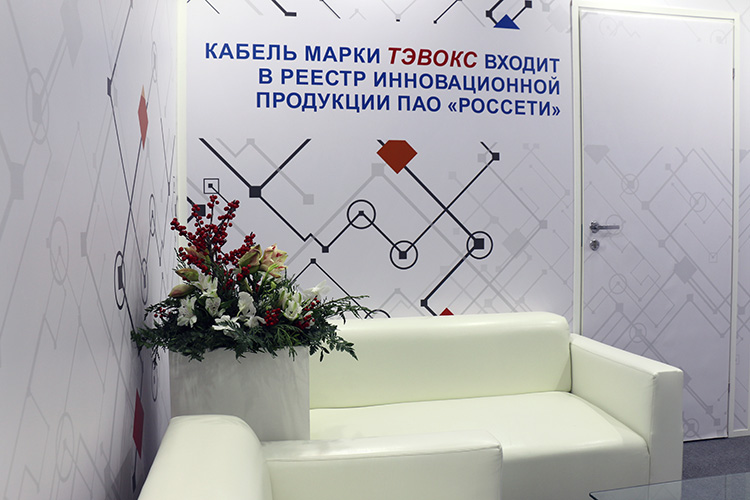 Semi-island exhibition stand for MOXA is made in straight lines, business style and using corporate colors of the customer. The three-side open structure favours good consumer traffic and excellent demonstration of exhibits from all angels. Every visitor has a free access to the demonstrated products due to spacious area. The exhibition area is decorated with Crystal Light Led Panels, multimedia equipment and high floral arrangement.