Elmia Nordic Rail 2019 took place on October 8-10, 2019 in Jönköping, located in the south of Sweden. This exhibition event is held once in two years and the industry leaders gather to discuss growth prospects of railway sector of economy.
Our team developed and brought into reality a design-project of 72 sq.m. exhibition stand for OA Firma TVEMA. Catering and hostess services were also provided.
Presentable exhibition stand is made considering specifics of hosting country with colourful emphasis on company branding and using suspended structure. A lot of texture wood and glass utilized in the project that creates the atmosphere of hospitability and transparency providing the stand with presentability at the same time.
Enclosed meeting room should be particularly noted. Apart from using glass and water and bubble panels in wall design, built-in illumination elements, mirror materials and decorative lighting sets were preferred. This generally made the meeting room comfortable, light, favoring to long and serious negotiations to be held at big round table.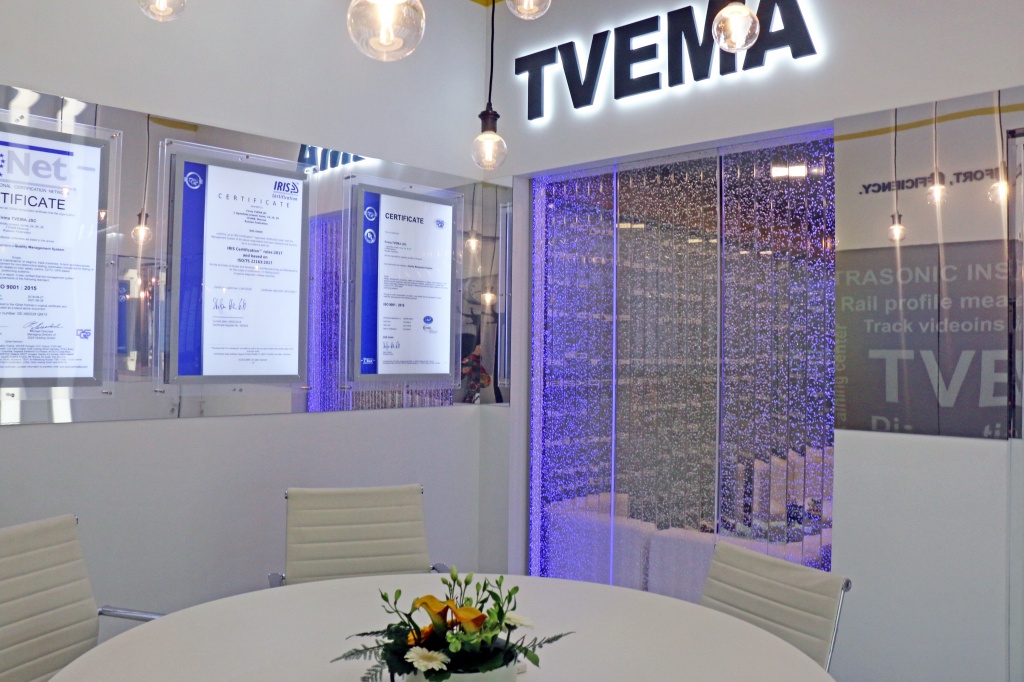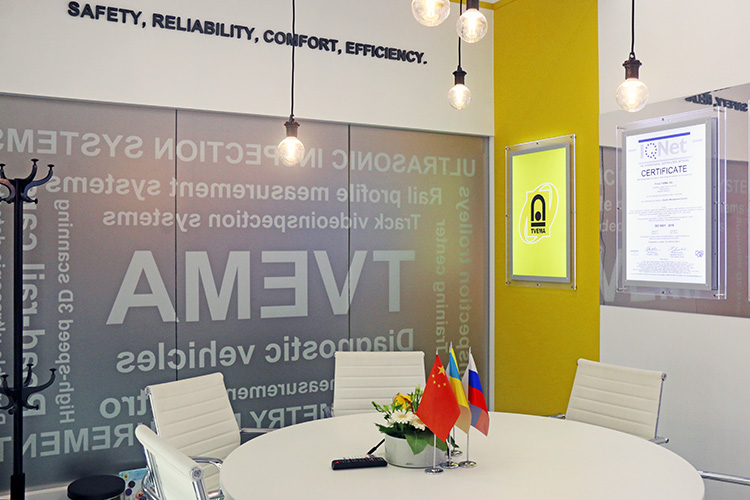 Special attention is given to a demonstration area of the stand. There is a part of railway track recreated using composite cross ties made by AO Firma TVEMA in the very center of the stand. Last engineering developments of the company that are used in railway track diagnostics can be found and carefully examined on the rails.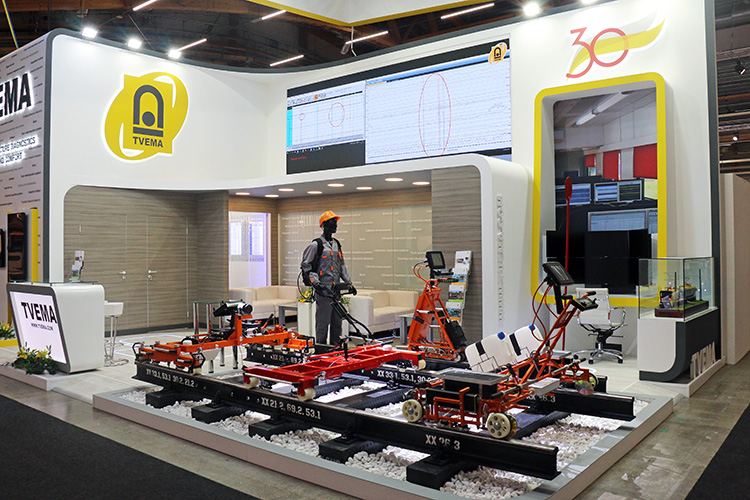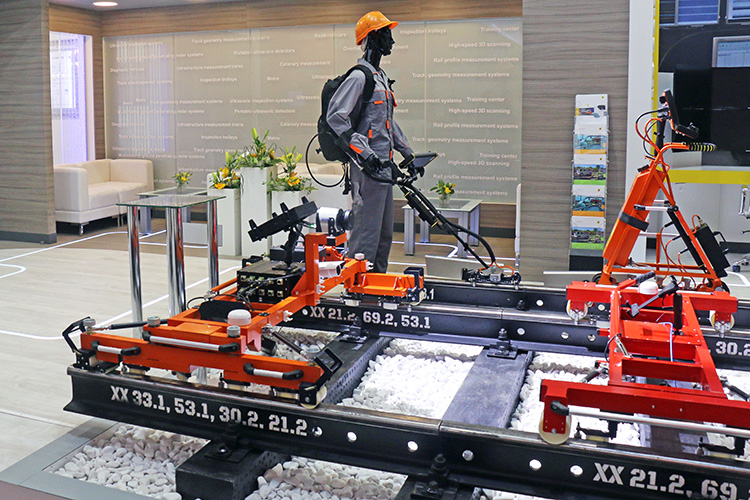 Demonstration areas with information files displayed on plasma screens and topically designed operator's area are separately created.
A feeling is made that a visitor sits at diagnostic operator's control panel in a train that carries out diagnostics while moving. There are working screens displaying the process of diagnostics and its results in this area.
There is a model of diagnostic car standing on a platform seen within the limits of operator's area.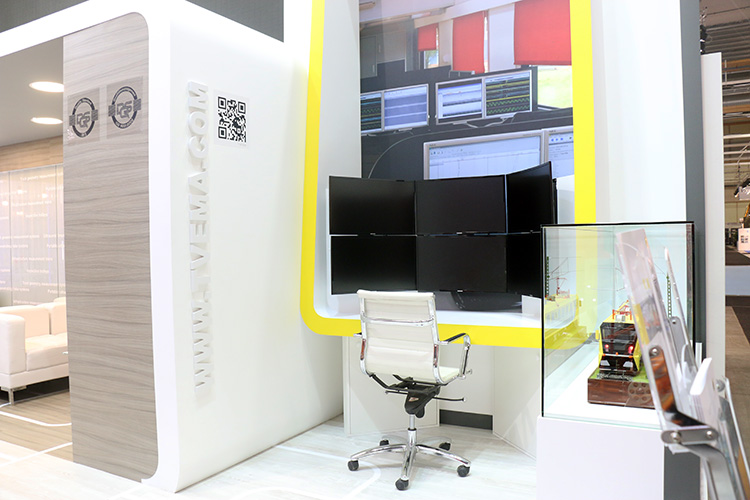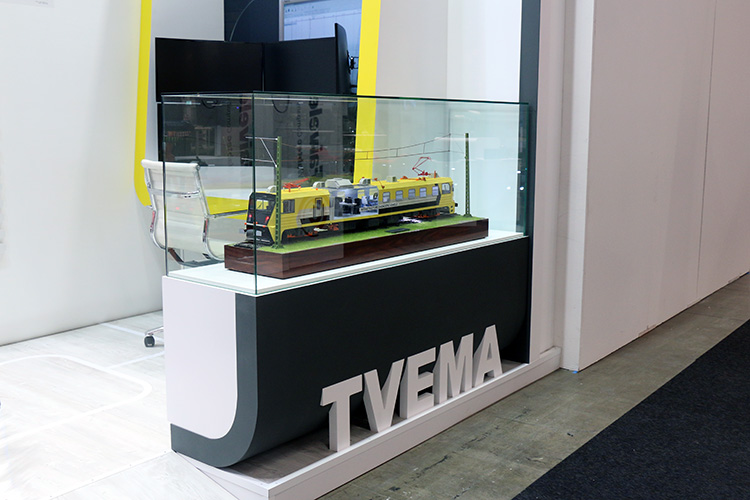 And the final demonstrational focus in entire stand decoration is a large video screen that is located in the center of walls and introduce developments, products, achievements and business geography of OA Firma TVEMA celebrating 30th anniversary this year to the visitors.
In spite of all technical equipment on the stand there is a space for a beauty in this exhibition area as floristic arrangement.