This year the event was hold on January 18 through 21 in Crocus Expo under the brand name DairyTech | Dairy & Meat Industry and it gained new traction and focus on meat and dairy products production technologies. Commercial success of the event was provided by a great number of managers, process men, engineers of industry companies and distributors.
The FRESHEXPO team has developed the design-projects and constructed 28 sq. m and 31 sq. m exhibition stands for Tecnical and Faccinetti, respectively.
A corner exhibition stand for Tecnical was made in the straight lines without decorative pomp enabling to focus on the participant name and topic images outlining a concept of the exhibitor business. There was a TV plasma playing videos as an additional source of information in the exhibition stand. Crystal light panels located in the meeting area semi-enclosed by stylish poles continue the informational line. Branded reception desk was decorated with green flower arrangements providing the structure with some joviality. Bright illumination and suspended structure attract additional attention of the intended audience.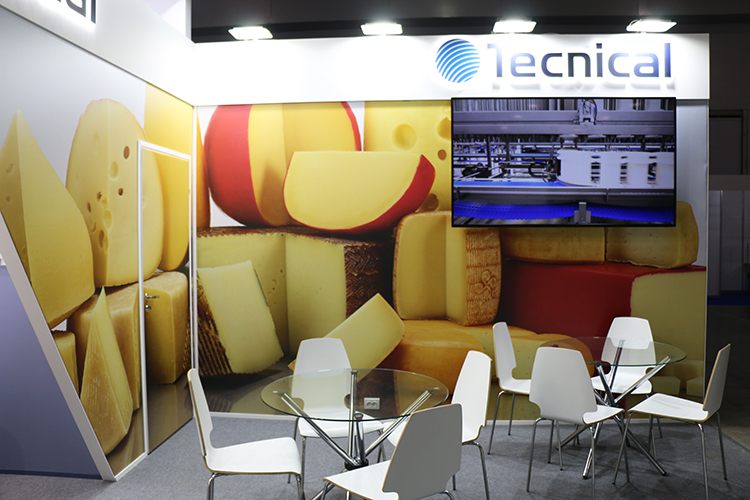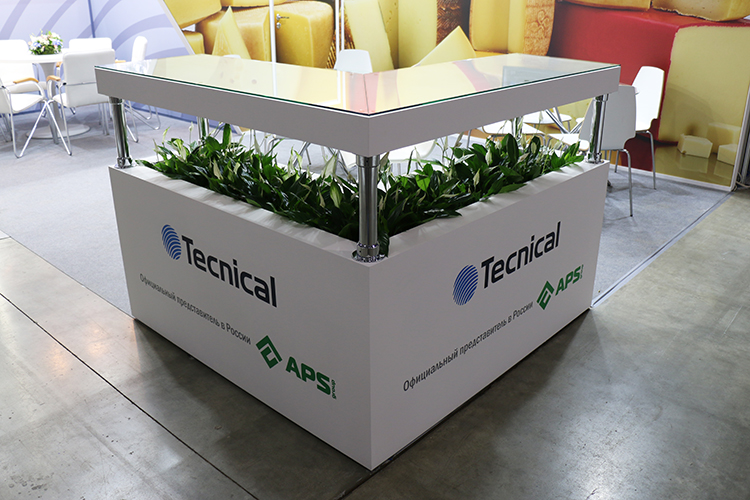 Faccinetti exhibition stand provides with opportunity to take a look at exhibitor's equipment and services as much as practical during the exhibition. Very informative illustrations, topic pictures arranged in crystal-light panels, TV plasma, leaflet holders for sales brochures all of these promote efficient exposure to the brand. There is open space meeting area with soft chairs for interested visitors and comfort talks. High floral arraignment and branded reception with backlit illumination are used as decoration.