ArgoProdMash was held in Moscow early October that had been demonstrating the best global achievements for two decades, promoting adoption of state-of-art technologies by Russian food producers and processors.
The FRESHEXPO experts constructed a 30 sq.m. exhibition stand for FACCHINETTI based on developed design-project.
The L-shaped exhibition stand was made in pleasant, fresh, corporate colours completed with pictures showing client's business. Visitors may also get the additional information about the company from promotional leaflets and TV panels. There is open meeting area arranged for negotiations and reception for introductory talks. Elegant flower arrangement is beautiful add-on and decoration of the stand.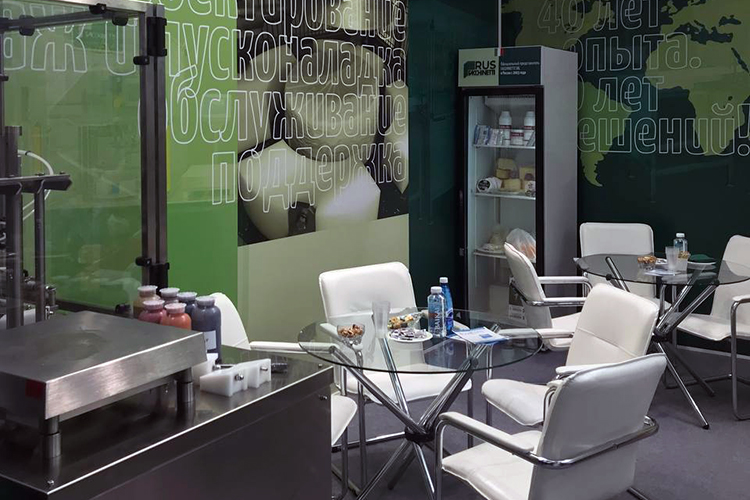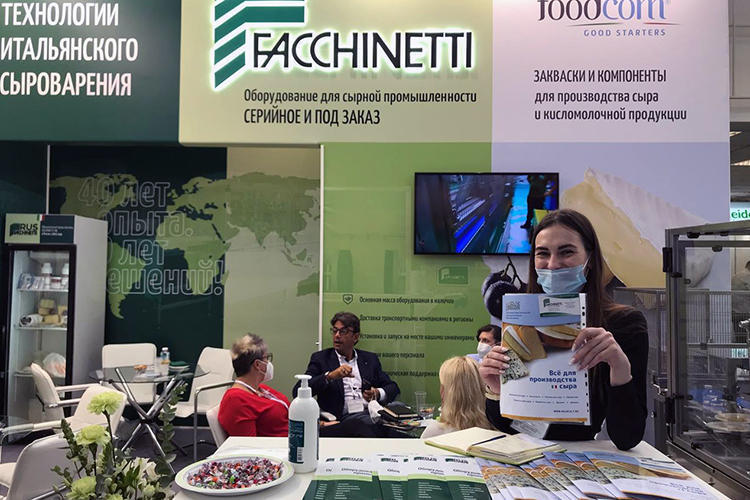 The next AgroProdMash exhibition will be on October 10-14, 2022 and you may submit a request for development of a design-project now by sending an e-mail at baranova@freshexpo.ru.