It is a secret that the promotional merchandise is the easiest way to maintain a company image and it will be helpful both at an exhibition stand and within various events, like conferences.
When ordering the development of a design-project and construction of an exhibition stand all our clients can make an order for production of the branded promotional merchandise.
One of the latest orders was to make gift sets for Aspentech''s VIP clients.
The gist set was composed of a canvas bag, a thermal mug and a hand sanitizer, which is of great relevance today. An emphasis was made on environmental friendliness of the merchandise.
A canvas bag is made of strong jute fibre. Jute bags are fashionable, handy and durable goods, and ideal for companies who cares both their image and environment, as the jute fibre is environmentally compatible. It rots through completely fertilizing the soil with organics after use.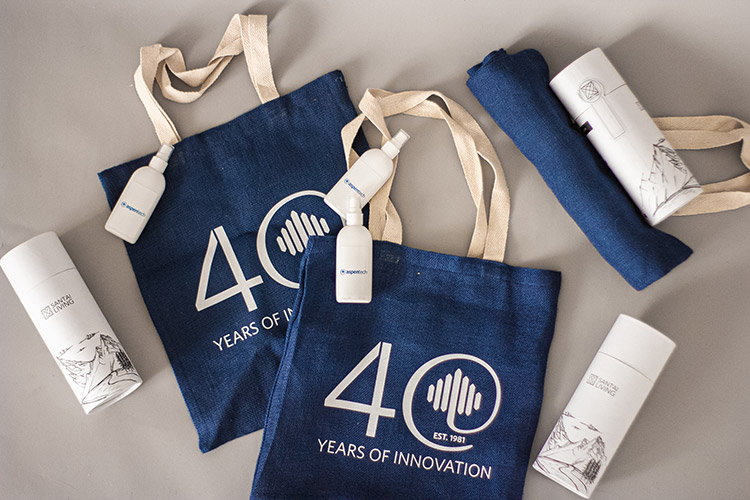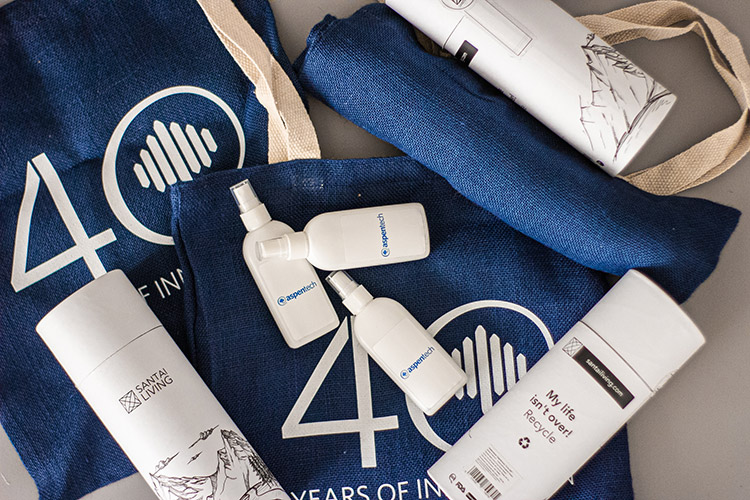 A thermal mug is a vacuum insulated mug and it is ideal for active living. It can be used both in a car and on the go or in a gym. Drinking is possible from any point of a cap 360°. The mug maintain a beverage temperature up to 6-8 hours. Each thermal mug is packed into a recyclable gift-tube.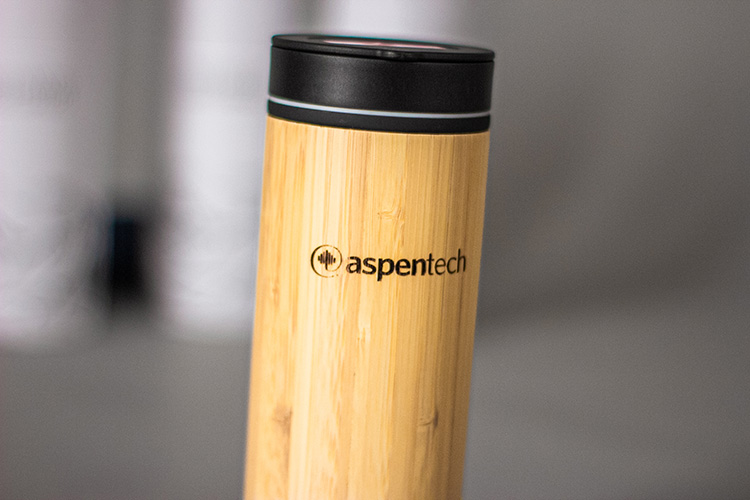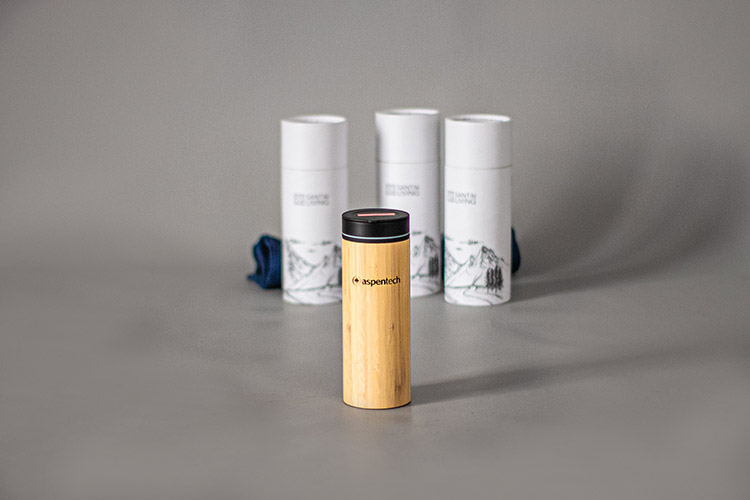 A hand sanitizer also bears a company logo. This small spray bottle enables to disperse the solution on the hands easily.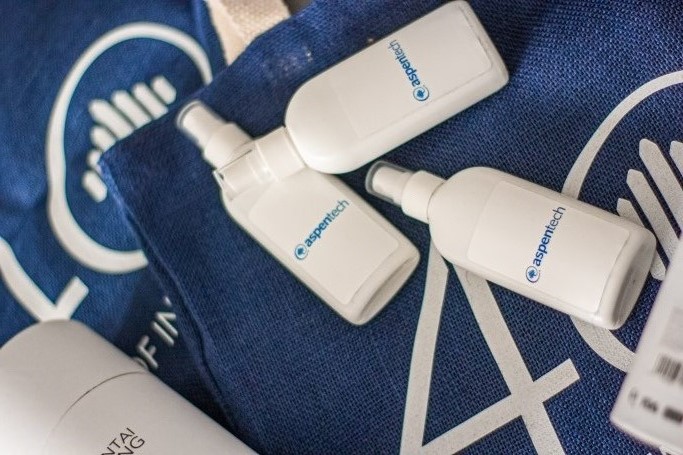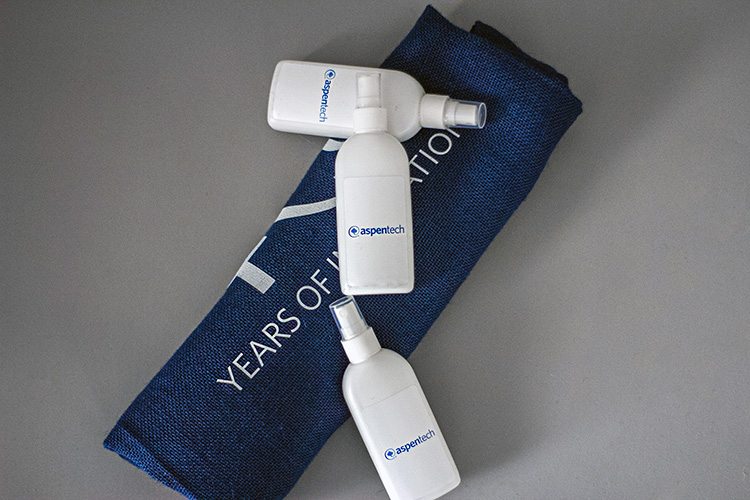 You are advised to use a promotional merchandise as a tool for more brand awareness, keeping regular clients loyal and attracting attention of the new ones.