A customized exhibition stand is the best solution to demonstrate your goods or services at an exhibition. In the context of a large holding, a separate region or a country an option of cluster build-up should be considered.
Joint exhibition stands are a large exhibition area in single design solution with separate working spaces for several companies grouped by one or more features.
Types of joint exhibition stands:
company-wide - it is built for large holding companies that focus on featuring in an exhibition the services or products of several enterprises it includes;
local - it is intended for companies of a specific country or region;
sector-specific - these are the stands for a group of companies doing business in the same industry sector.
Joint exhibition stand benefits are as follows:
performance - the structure of scaled up area, fashioned in a single style, attracting the most of attention of the event visitors;
cost saving - all costs related to participation in an exhibition are shared by the exhibitors;
it is ideal for companies of on group, and firms doing business in the same industry or the same region of a country.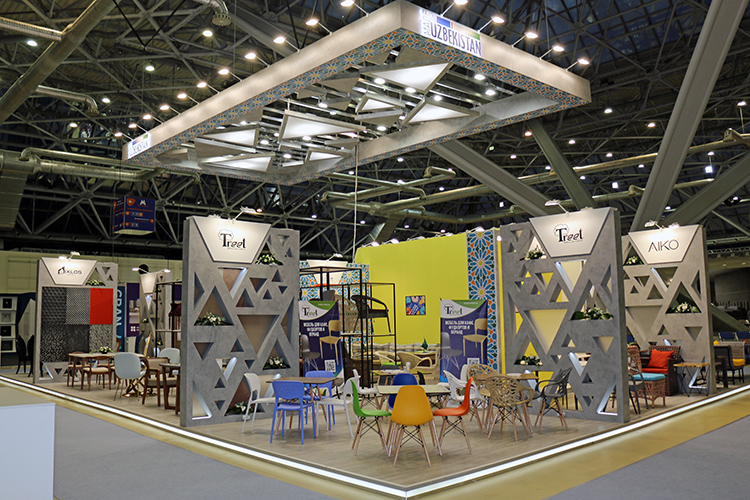 Joint exhibition stand design
When developing a design-project of group exhibition area it is important to consider interests of all exhibitors, topicality of decoration, specifics of industry, region, country, participation mission and objectives of every exhibitor, proportionality of dimensions and configurations of separate working areas on the joint site.
A design shall ensure that attention is attracted to the products of every exhibitor. Bright, detailed, unusual decor elements shall not only attract visitors' attention but drive up brand recognition and loyalty of target audience as well.
A reception area as well as meeting room can be common or separate for each participant depending on preferences and customer and sizes of a joint stand. For a structure to be dynamic multi-media equipment and various illumination options can be used. Floral arrangements are the best add-ons and decoration of the exhibition stand.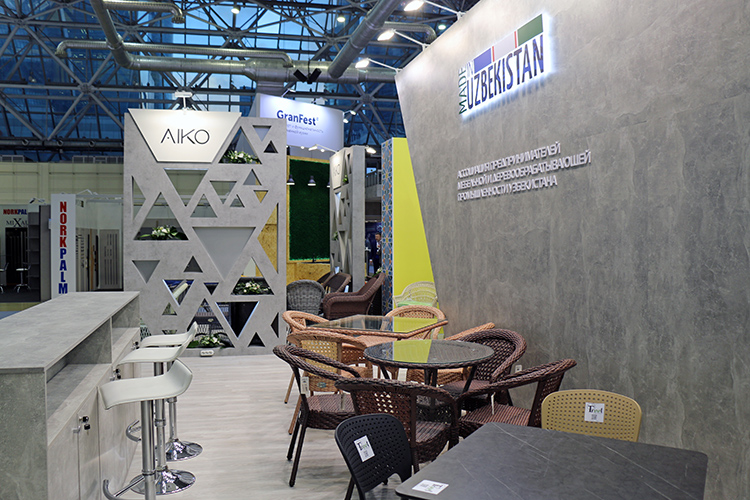 Both joint and separate exhibition stands can be ordered from our company that will reflect client's business, help to present products and services, introduce a new product to the market, find new point-of-sale and trusted partners in the best way possible.
Our experts are ready to help the clients at each stage of work: starting with conceptual design till assembly and installation of prefabricated components with exhibit items arrangement.
We will be glad to answer all your questions as related to the joint exhibition stands by phone 8 (495) 799–30–66 or e-mail: baranova@freshexpo.ru