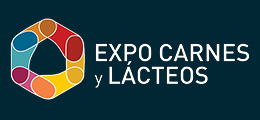 26 February 2019 - 28 February 2019
SECTIONS OF THE EXHIBITION
Meat and meat products: meat cuts and preparations made from minced meat, cured and uncured sausages, raw-dried, raw-smoked and cured boiled-smoked products and others;
Delicatessen;
Additives;
Equipment, technology and other machinery for production, processing, storage and marketing of products;
Refrigeration and air-conditioning equipment;
Equipment for shops;
Specialized laboratory equipment;
Packagings and packaging machines, devices for marking and labeling;
Specialized vehicles;
Specialized flooring for meat production;
Professional cleaning systems, accessories, chemicals, systems for washing and hygienic equipment;
Information technology: solutions providing product quality and food safety, integrated logistics concepts and traceability according to standards (national and international).
FRESHEXPO - stand Builder. We offer custom build exhibition stands construction.
EXPO CARNES 2019 (International Meat Exhibition and Conference) will take place on 26 - 28 February, 2019 in Monterrey, Mexico.
Please send your request for quotation on exhibition stand construction to baranova@freshexpo.ru, by filling a form or by phone +7 (495) 660 60 68.
Additional services offered to construction of the up-market stand are as follows:
Equipping with multimedia;
Floristic decoration;
Furniture and equipment rent
Cleaning;
Catering;
Translators/interpreters, promo personnel, hostess;
Promotional items manufacturing;
Flight, railway tickets, transfer service, accommodation;
Transportation of the goods.
We are a reliable partner for you to entrust your participation in the event with exhibition stand construction. Our well-trained personnel support the clients at all project stages starting with a concept till bringing it into life.
FRESHEXPO is a multi-business firm rendering the following services as well:
Organization of business trips to anywhere in the world;
Corporate identity and promotional items development;
Corporate event, conference, seminar organization;
Business development: trips for establishing partnership relations be visiting plants, factories, production facilities, to find supplier, manufacturers and new sales markets;
Office space decoration.

Please double check the exhibition location and dates on an organizer's web-site as the event can be postponed, canceled or combined with alike event.

FRESHEXPO is not the organizer and shall not be liable for inaccuracy in the information provided.
Why exhibit at EXPO CARNES with an exclusive stand of your company?
Showcase your innovative meat processing equipment at EXPO CARNES & discover new technological trends and developments in the food industry in Latin America and all over the world;
Meet the key Latin American and global buyers in the food industry & generate new sales leads;
Meet your existing customers face to face and maximise the number of you business meetings during several intensive days;
An individual & unique exhibition stand design will totally attract everyone's attention at EXPO CARNES. Any show visitor will get an accurate idea about your offering in one quick glance as FRESHEXPO team follows your brand guidelines (logo, colour and style). Maintaining similar design elements throughout your promotional material will give your organisation a consistent brand identity, making it more recognisable as time goes on;
High-resolution images and videos are a vital part of any exhibition stand as they answer customers questions. FRESHEXPO specialists will help you to make any advertisement materials you need;
The perfect exhibition stand has to fit the location. FRESHEXPO specialists take into account all nuances: the stand location in the pavilion, neighboring compositions and planned activities, including business negotiations, expert master classes or artists performances. Depending on your tasks, you can make the necessary zone on the stand more visible or vice versa.

FRESHEXPO company provides design and construction of exclusive exhibition stands in Russia and CIS countries, in Middle East, in Asia, in Europe, in North and Latin America.
We also offer advertising polygraphy and promo gifts to exhibition needs!