11 December 2018 - 14 December 2018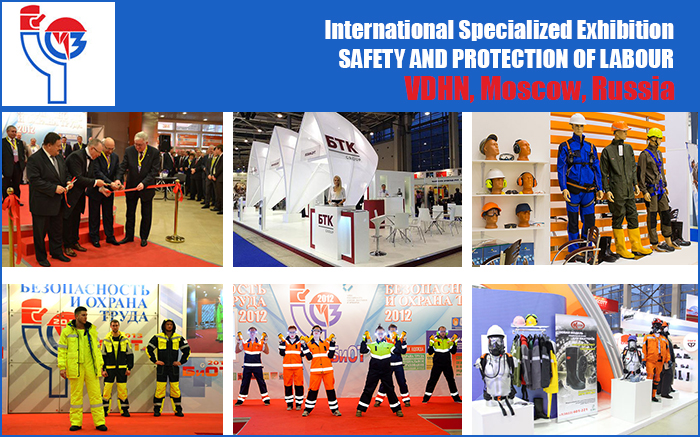 Why exhibit at BIOT with an exclusive stand of your company?
Showcase your innovative workplace safety equipment at BIOT & discover new technological trends and developments in the security & protection industry in Eastern Europe and all over the world;
Meet the key Russian and global buyers in the security & protection industry & generate new sales leads;
Meet your existing customers face to face and maximise the number of you business meetings during several intensive days;
An individual & unique exhibition stand design will totally attract everyone's attention at BIOT. Any show visitor will get an accurate idea about your offering in one quick glance as FRESHEXPO team follows your brand guidelines (logo, colour and style). Maintaining similar design elements throughout your promotional material will give your organisation a consistent brand identity, making it more recognisable as time goes on;
High-resolution images and videos are a vital part of any exhibition stand as they answer customers questions. FRESHEXPO specialists will help you to make any advertisement materials you need;
The perfect exhibition stand has to fit the location. FRESHEXPO specialists take into account all nuances: the stand location in the pavilion, neighboring compositions and planned activities, including business negotiations, expert master classes or artists performances. Depending on your tasks, you can make the necessary zone on the stand more visible or vice versa.

FRESHEXPO company provides design and construction of exclusive exhibition stands in Russia and CIS countries, in Middle East, in Asia, in Europe, in North and Latin America.
We also offer advertising polygraphy and promo gifts to exhibition needs!

EXHIBITION DESCRIPTION
SECTIONS OF THE EXHIBITION
Expo categories
Personal protective equipment;
Measuring and control equipment;
State management of conditions and labor protection;
Safe technologies;
Fire safety;
Intergrated protection;
Sanitary and domestic services;
Sewing cutting equipment;
Fittings for production of PPE;
Scientific and research developments in labor protection;
Education and press;
Logos drawing, washing and dry-cleaners equipment.