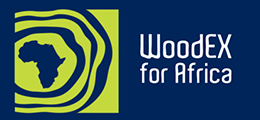 12 July 2018 - 13 July 2018
SECTIONS OF THE EXHIBITION
Equipment and technologies for different kind of bio-fuel production and incineration: solid wood fuel, bio-gaz and liquid fuel (bio-ethanol, bio-diesel), peat;
Renewable energy sources, biomass, bioprocesses.
Timber-harvesting works machinery and equipment: log-processing equipment and machinery, drying equipment; transport facilities, packing, warehousing and logistics;
Woodworking and furniture production: joinery and carpentry machinery, instruments, tools and accessories; paintwork materials, glues, fillings, chemicals for wood protection; pulp-and-paper production; instrumentation; technological process automation;
Finished articles: lumber, furniture articles; parquetry; transport packaging; plywood; veneer sheet; batten boards, wooden plastics; chipboards and fibber boards;
Wooden House Building - houses, bath-houses, timber arbors, beams, frame-houses, glued carpentry (incl. bridle systems, columns, wall panels) interior components (incl. floors, doors, windows, stairs), terraces, flooring, exterior paneling: environmental protection, waste utilization and recycling; labor protection, fire safety, work wear;
Research activities, special literature, education
About
WOODEX FOR AFRICA (International Woodworking Industry Exhibition) will take place on 12 - 13 July, 2018 at Gallagher Convention Centre in Johannesburg, South Africa.
Do not forget to check the venue and dates of the exhibition on the official organizer's website. Event can be moved, canceled, merged with a project of similar subjects. The FRESHEXPO company is not the organizer of the event and is not responsible for the inaccuracy of the information provided.
Organizer
Woodex for Africa
Why exhibit at WOODEX FOR AFRICA with an exclusive stand of your company?
Showcase your innovative woodworking equipment at WOODEX FOR AFRICA & discover new technological trends and developments in the woodworking industry in South Africa and all over the world;
Meet the key African and global buyers in woodworking industry & generate new sales leads;
Meet your existing customers face to face and maximise the number of you business meetings during several intensive days;
An individual & unique exhibition stand design will totally attract everyone's attention at WOODEX FOR AFRICA. Any show visitor will get an accurate idea about your offering in one quick glance as FRESHEXPO team follows your brand guidelines (logo, colour and style). Maintaining similar design elements throughout your promotional material will give your organisation a consistent brand identity, making it more recognisable as time goes on;
High-resolution images and videos are a vital part of any exhibition stand as they answer customers questions. FRESHEXPO specialists will help you to make any advertisement materials you need;
The perfect exhibition stand has to fit the location. FRESHEXPO specialists take into account all nuances: the stand location in the pavilion, neighboring compositions and planned activities, including business negotiations, expert master classes or artists performances. Depending on your tasks, you can make the necessary zone on the stand more visible or vice versa.
WOODEX FOR AFRICA-2016 Exhibition Facts & Figures

FRESHEXPO company provides design and construction of exclusive exhibition stands in Russia and CIS countries, in Middle East, in Asia, in Europe, in North and Latin America.
We also offer advertising polygraphy and promo gifts to exhibition needs!