25 October 2017 - 28 October 2017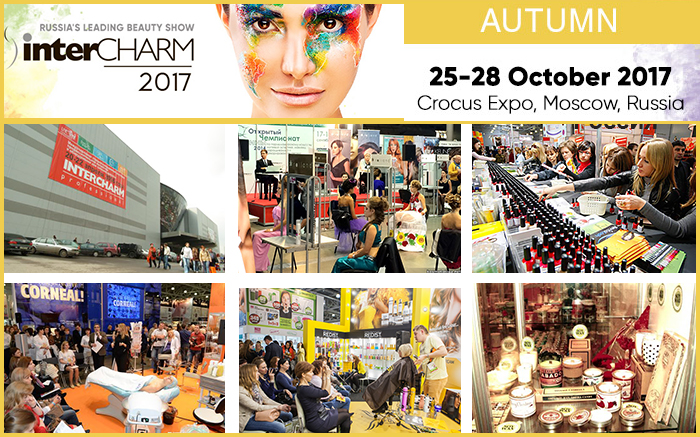 FRESHEXPO company provides design and construction of exclusive exhibition stands in Russia and CIS countries, in Middle East, in Asia, in Europe, in North and Latin America.
We also offer advertising polygraphy and promo gifts to exhibition needs!

EXHIBITION DESCRIPTION
SECTIONS OF THE EXHIBITION
Open Sections List
InterCHARMhome: Home care
InterCHARMaroma: Convenience products
InterCHARMvisage
Beauty franchising
Perfumery and cosmetics
Green Valley: Natural and organic cosmetics
Farma+Beauty: Beauty and health products
ZOOM: Innovative and niche products
La Niche: Niche perfumery
Hairdressing
Nail service
Beauty salons and institutes: Cosmetology, equipment, tools and services for beauty salons
SPA
National pavilions
InterCHARMpack: Package and labelling
FormulAction: Raw materials and ingredients
Beauty in Internet: Online stores
Novelties gallery
Garderobe: fashion jewellery and accessories salon.